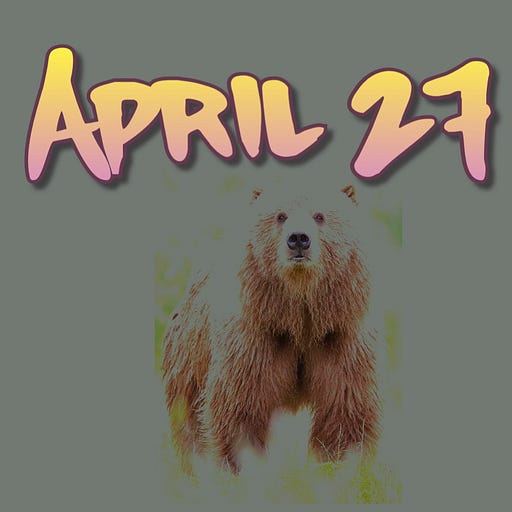 Apr 27
Meta/FB Earnings, Pending Home Sales: Daily Contrarian, April 27
Stock futures are looking to rebound a day after a brutal sell-off…
The daily podcast discusses the major market activity and economic data release schedule for the day ahead, with a contrarian bent. Also includes regular podcast episodes a day (or more) early and without ads or announcements.
Good morning contrarians! Today's briefing and podcast are free for all subscribers. Become a subscriber by clicking on the link below:
Stock futures are rising a day after a brutal sell-off on Wall Street. Tech saw the worst of it yesterday, with the Nasdaq down 4% to slip deeper into bear market territory. Other U.S. indexes were down 2%-plus.
State of Play
As of 0620, stock futures are looking to rebound with major indexes up 1%. Among individual stocks, Microsoft (MSFT) and Visa (V) are rallying after earnings yesterday, both up 5%. Losers include Google/Alphabet (GOOG) and Texas Instruments (TXN), both down about 3%.
Commodities are mostly flat, with WTI crude up about 0.5% to trade around $102/barrel. Bonds aren't doing much either with the 2-year yield sitting on 2.58% whilst the 10-year is 2.77%, both roughly unchanged. Cryptos are dropping again, with bitcoin off 3% to trade around $39,000.
Earnings
Meta Platforms, né Facebook (FB) is the main event today but that's not until after the close at 1600.
GlaxoSmithKline (GSK) and Bunge (BG) just reported a beat of top- and bottom-line estimates. Spotify (SPOT) revenues missed expectations but MAUs and premium subscribers grew by 19% and 15%, respectively.
We're waiting to hear from Kraft Heinz (KHC), Boeing (BA), and T-Mobile (TMUS) before the market opens at 0930. After the close we'll also get Amgen (AMGN), Qualcomm (QCOM), and Ford Motor (F).
Contrarian Investor Premium is a reader-supported publication. To receive new posts and support my work, consider becoming a free or paid subscriber.
Economic Data
Pending home sales are out at 1000. Economists surveyed expect a 1.6% drop month-over-month in March, less than the 4.1% decline seen in February. Yesterday's new home sales were in-line with estimates, at least on the headline number. Digging into the data a bit, the picture appears a little more disconcerting, or at least that's the assessment from our friends at Wolf Street (some of the language appears to be a tad dramatic so take it with a grain of salt. But still, something to keep in mind).
U.S. Trade Balance is out at 0830. Last month the trade deficit was $107 billion. U.S. trade deficits are a good thing where the health of the global economy is concerned. If Americans are buying more stuff (especially stuff they don't need) then that means factories in China and elsewhere are churning out more stuff, which means those factories are ordering more raw materials from developing markets, which makes for a healthy global supply chain. Of course there are periodic hiccups in this global supply chain, such as when China shuts down over Covid concerns as they have done recently. Not sure that will work its way into this data yet. It could.
Retail inventories are also out at 0830. Crude oil inventories at 1030. Seeing how it's Wednesday we'll also get MBA Mortgage Applications at 0700.
The Bottom Line
Yesterday's sell-off was as brutal as Monday's rally was encouraging. Lately it seems the sell-offs have more velocity than the rallies. That's typical for a bear market. We aren't there yet for the S&P or Dow, but we are (again) for the Nasdaq.
There doesn't seem to have been a catalyst for yesterday's selling either. That too is typical of bear markets. Unless acted upon by an outside force, markets take on the direction of their spirit bull (bear or bull).
If there is a sign of encouragement, it's that the global economy looks to be in good shape (certain supply chain issues notwithstanding). But for now stocks have a few precious days left to salvage a positive month for April. So much for it being such a great month for stocks. Consider that your reminder that past performance does not equal future results.